All Inclusive Hotels in Mauritius
Mauritius All Inclusive Hotels
Today, we keep witnessing the growth of the Mauritian hotel industry with more professionalism in all aspects.
For hotel accommodation, Mauritius offers a much wider range of services, leisure facilities, gourmet food, while providing quality personal service to all visitors of Mauritius with warm welcoming hospitality.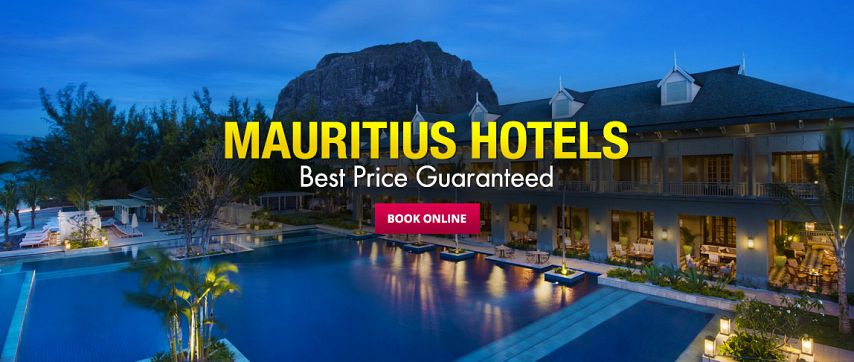 More and more hotels in Mauritius offer the option for staying on all inclusive bases. During recent year, and partially due to the world economic recession, there has been a steady growth for the number of "All Inclusive" hotels and "All Inclusive" packages available in Mauritius.
So in case you were thinking about choosing an "All Inclusive" hotel, you have quite a good list of All Inclusive hotels in Mauritius from which you can make your best choice according to your preferences and budget!
You can choose really Top-notch Pure All-Inclusive to basic all inclusive packages; each and every hotel in Mauritius has developed an individual, unique identity that will appeal to you.
So book your flight, and get ready to be charmed with the Sunshine, white sandy beach, blue calm lagoons and friendliness of Mauritians…

What is an all inclusive resort?
An all-inclusive hotel / resort is a holiday resort that includes a minimum of three meals daily, soft drinks, most alcoholic drinks, gratuities and possibly other services in the price. Many of these all inclusive hotels also offer sports and other activities included in the price as well.
The all-inclusive model originated in the Club Med resorts which were the first to introduce the concept of everything is included as part of the hotel package. During 1950 the first Club Med village was created on the Spanish island of Mallorca where the all-inclusive vacation on a remote island was quite an adventure.
Some all-inclusive resorts are designed for specific vacation interests. For example, certain resorts cater to adults, while even more specialized properties accept couples only. Other all-inclusive resorts are geared toward families, with facilities like craft centers, games rooms and water parks to keep children of all ages entertained.
The Choice for an "All Inclusive" Hotel Package
In case you are in the mood for complete relaxation, enjoying your holidays on our paradise island lying on the white sandy beach pampered with the ultimate in choice and service; then maybe you should consider having your hotel package on "All Inclusive" basis, making sure all meals, drinks and services are already included in your package, having no bad surprise on bills to be paid at the end of your holiday.
All inclusive Hotel Vs. All Inclusive meal plans
When choosing an all inclusive holiday you should consider that there are 2 difference categories of All Inclusive packages which are offered:
Pure All Inclusive Hotels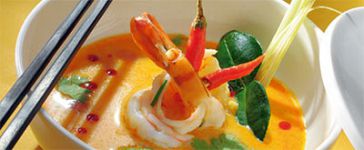 This group consists of those hotels which are operating only as all inclusive hotels, meaning that they only offer stay package on all inclusive basis.
The concept is devised by hotels to offer better value and more choice from the moment you step into the resort right up to your departure. Another plus is that since all hotel guests benefit from the same all inclusive packages, then, there are no bills to sign.
All you have to do is just dine, drink and enjoy all the many services, facilities and treats offered by these hotels.
Click here for the complete list of Pure All-Inclusive hotels in Mauritius
Hotels offering All Inclusive Packages
The hotel provides the choice for an all-inclusive package as well as Half-board package during your stay.
The All inclusive packages usually include hotel accommodation, a wide range of other amenities such as unlimited food, most alcoholic drinks, some sports activities, and daily and nightly entertainment included in the price as well. So locally produced wines, beers, rum, whiskey, gin etc will be part of the All Inclusive package but not Bells Scotch whisky.

Golf and Spa Treatments usually cost extra, but at least you know what you're paying before you check in.
Since these hotels cater for guests staying on range of packages, from bed & breakfast to the All Inclusive option, then, you would ask to identify yourself as a guest staying on all inclusive bases and to sign a receipt (In Mauritius, hotels do not tend to bother with wristbands that AI guests have to wear in other countries) after each meal, or after visiting the bar for a drink. Extras such as imported alcoholic drinks will count as extras and will be part of your bill.
Click here for the complete list of Hotels offering All Inclusive packages
An All-Inclusive Hotels - Warning!
In some cases the term "all-inclusive" can become confusing, and — some would argue — misleading. Does an all-inclusive trip really mean it includes all costs, and is it really an affordable alternative to an a la carte vacation?
After all, few of us really like going to our wallets and purses every five minutes when we travel. Most of us would presumably like to pay one fee that covers all of our costs when we travel. But does it ever work out that way?
To be sure you are really getting an all inclusive hotel package, and making sure all is indeed included, it is highly recommended to have in writing a complete list of services, meals and drinks which are included in your package, as well as have a list of the exclusions. This way, you will be sure to know in advance what is included and what not.