Club Med All-Inclusive Day Package At Albion
| | |
| --- | --- |
| Location | West |
| Operating Days | All Days |
| Duration | 7 hrs |
| Activity Time | 10:00 - 17:00 |
| Transportation | Offered as Supplement |
This Activity Is Not Operational Until Further Notice
All-Inclusive Special Day Package at Club Med Mauritius.
Experience a memorable luxurious day at the Club Med Hotel having all the hotel facilities for you to enjoy throughout the day.
Mauritius Attractions has the extreme pleasure to offer its client a special Day Package Of Club Med Hotel.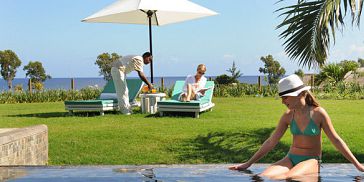 The following Package is all about elite all-inclusive day stay experience in one of the most luxury hotels in Mauritius.
Club Med Mauritius gave a new definition to luxurious packages in the paradise island.
Contemplate the possibilities of spending an amazing wonderful day in a redefined luxury hotel, without having to pay for a one night package.
Spend Less and Enjoy Much More…
Sit back and relax, your happiness will be taken care of.
Mauritius Attractions will do all the work for you to enjoy a royalty treatment where quality, integrity and excellent customer satisfaction priorities traditional values.
A generous and redefined a la carte formula for families, couples, friends and singles.
A perfect day of luxury, adventure and relaxation awaits you at Club Med.
The Day Package starts at 10:00 AM – 17:00 PM.
The Club Med Day Package Includes
Welcome Cocktails
Unlimited Supply Of Drinks
An Open Buffet With No Limits To Your Appetite
Sea Activities like Hobby Cat, Kayaking, Snorkeling trip,and many more
Other Activities like Golf, Football, Tennis, Archery
Full Access to all the hotel facilities
Tea
Open Bar Services
You will have a Day of hedonism as you relax and enjoy your time in Club Med Hotel with the Best Customer Service Ever.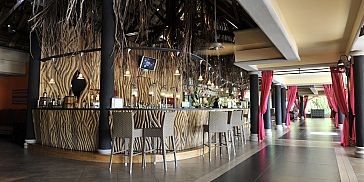 The day starts with a very warm welcome and greeting with the hotel employees
You will be served with a delicious late breakfast. Moreover the breakfast is served on the veranda of the hotel where you will have a virgin view of the seaside.
Following that, you can enjoy an open buffet for lunch
The buffet provides you with unlimited food to satisfy your appetite.You can choose from a canopy of Mauritian, Italian, Chinese or Indian Cuisine, all offered in the famous Club Med lunch buffet for you to enjoy….. all you have to do is enjoy the delicious food and eat as much as you desire.
After lunch or even before relishing your lunch, the package also allows you to enjoy a large variety of activities.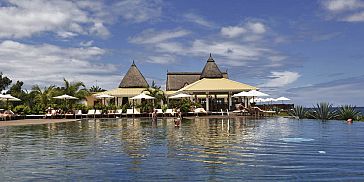 If you like sports, the Club Med is the best place to enjoy wide range of water sports such as the Hooby-Cat, Kayaking, Snorkeling trip outside the lagoon,Table Tennis and many more activities.
For the active spirits, this is the place to shape it up with selection of fitness activities, including also the Club Med Aqua Gym, Power Gymt, as well as the many Fitness Classes.
Including the package, you can enjoy additional activities like tennis, archery, football and other selected activities offered for the hotel residents and for Mauritius Attractions clients.
As part of this exclusive day package, you will have a mouth watering open buffet.
Club Med - Lunch Menu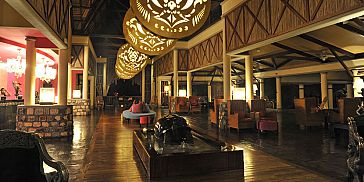 Starters: A variety of Crispy Green Vegetables, Chips, Barbeque Chicken
Main Courses: Unlimited choice of either:
Mauritian Cuisine OR Indian Cuisine OR Chinese Cuisine OR combination of selected dishes.
Desserts: Ice cream or Cake or Chocolate Mousse or Mixed Fruits
Unlimited supply of drinks , including both soft drinks and alcoholic beverages. You will enjoy beer, wine and selection of local and imported beverages and cocktails such as the Mauritian Spirit, Seven Seas, Rum, Blue Marline, Vodka, Smirnoff and many more.
Following the lunch you will have free time to enjoy according to your wish.
About Club Med Mauritius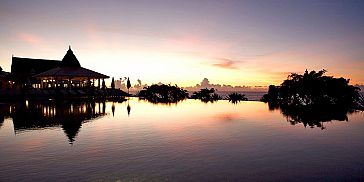 Discover the exceptional Club Med in Mauritius. The Club Med resort situated along the west coast of Mauritius offers a unique setting, between majestic mountains and a shore that's washed by crystal waters and protected by a coral reef.
Club Med welcomes the most demanding of guests into a world of supreme refinement.
The idyllic natural setting is enhanced by the sublime decor designed by Marc Hertrich and Nicolas Adnet, and the Resort's top-end comfort.
The Resort is entirely devoted to fulfilling its guests' desires and offers discreet, personal service in its swimming areas, bars and "Table Gourmet" restaurants.
Wide range of facilities are available for visitors of the Club Med such as the large swimming pools, sport activities, beach facilities, entertainment programs, and of course the restaurants and bars where you will unlimited supply of quality food and drinks
Hotel Club Med is indeed a very great place to spend quality time and have great value for money.
Kindly please note that on the following dates, we have special festive packages with different menus, drinks package and entertainment.
Accordingly, the prices are different and the standard prices below are not applicable on these specific dates.
24th of December 2018
25th of December 2018
31st of December 2018
1st of January 2019
Prices
Price per Adult: 90 Euro
Price per Teenager (13-18): 66 Euro
Price per Child (5-12): 42 Euro
Price per Enfant (3-4): 30 Euro
Price per Enfant (0-2): Free of Charge
This Activity Is Not Operational Until Further Notice
Dear Customer, to book this activity please contact us on +230 269 1000.